Have you ever heard about the time machine?? From what i know, the past ideas of this machine is to enable people travel to the past time (or even to the future). What for?? Many answer perhaps. Some just want to see how their past or may be they want to fix something in the past. If you remeber there were a trilogy called "Back to the Future" in around 1990. The movie is about a boy who travel with his heighbour-scientist's time machine.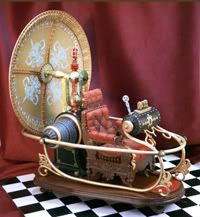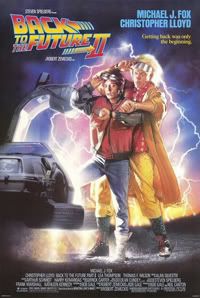 Doraemon also has a time machine that enable Nobita to travel to any time he liked. Just by enter to Nobita drawer, they can be anywhere they like.

I sometimes wonder what would it be when i can have my own time machine. What will i do with that?? Where i wanna be? To what time i want to travel? Hemmm...yeahh i just realize that today is already November 2009. So many things already happened in the past. Some good,,some bad. If i could go back,,there are some moment i want to see again,,i dont want to change that...just want to know for sure that moment was really ever happened in my life and just want to make the person i met in that moment know that i really appreaciate the moment i had with them.

1. Some day around 1998 (forget the month)
I was at the last grade of primary school. And i was faced the hard decision: holiday course vs travelling to Jogjakarta. Yesss of course as everyone could guess...my family and I travelled to Jogja. We went there by Argo Lawu or maybe Bromo..if im not mistaken and we stayed at...mmm...forget.. We took so many picture in Keraton, Malioboro, Prambanan, Borobudur, and many other place. Was a very nice childhood holiday...

2. June 2001
That was the dy when i first register to my high school. I was accompanied by my father at that time. I remembered that my father keep asking where, when, how many should we pay to enter this highschool. Because i used to go to private school where we should pay everything in advance before we can take the benefit. Well,,its not like that in public schoold. Okey,,i'm not talking about the tuition fee. I really remember that time because that was the momen that my father come and handle my school things (because it's my mom who usually did it..). And the in the other day, he sometimes drop and pick me up to school.. Really miss the moment..

3. Februari 2002
My father sick and had to hospitalized in RS Haji Pondok Gede. A week before the hospitalization he had a busy week to handle the Midas migration that made him stay at the hotel near the office. At the day he came back to home, he look so really pale that made my mom bring him to hospital quickly. After two days in RS Haji, his office suggested to move him to a hospital in Singapore called Gleneagles in order to make the medication process better and faster. My mom accompanied him. They took SOS ambulance to drive them to the airport. When my father was put in to the car (not sitting but laid on the mattress), i kiss his cheek and pray for him to be home soon. I remembered his hand unintentionally lifted up, but i didnt do anything because i focused on saying a word to him. But now,, i always feel sorry that i didnt take his hand and kiss his hand as i always do before went to school. A respect from a child to the parents. Because i just knew, that i dont have anymore chance to do it again...

Hemmmm it's not like now i'm in melodramatic condition so i kept remembering the moment when my father still here. Yes of course, he always still in my heart and i always pray for him. But i really want my machine time to bring to the past when all my family still exist. My father, my grandmother, my grandfather, and all the family that ever come in my life.

A childhood moment was a very very greatest moment for me. As the oldest child in family and oldest granddaughter in my mom family, i have the longest time to experience being taken care my all the family. My grandmom and grandpa was still in good health and condition at that time. We often travelled to their hometown, just the 3 of us.

School holiday also became the most awaited moment in me and my sister life. We could choose any place we like to be visited. But mostly it ended up in the place inside or near Jakarta, such as TMII, Dufan, Puncak, Bogor, Anyer, etc. Once a year we travelled to other city. I'm really glad that i ever felt that.

But now as time goes by, the age always increasing year by year, and our beloved people already gone before us. We will not be able to meet and enjoy the happy moment with them anymore. But i believe they are still here in our heart. And the memories with them cannot be erased by time. I do always pray for their happiness wherever they are and still hope whether the time machine can bring me to them or maybe just hope that i can meet them tonight,,,in my dream...